Veteran or Military Servicemember in Need
If you are a Veteran or Servicemember who is having suicidal thoughts, please, contact the Veterans Crisis Line by clicking HERE or dialing 988, then option 1.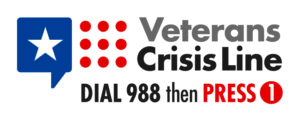 Use the form below to contact us regarding a Veteran, Military Servicemember, or family of either in distress. We will pass the information on to all member organizations in our Council for action. If the Veteran, Servicemember, or family is outside Duval County, we will pass the request onto the appropriate County Council for action (i.e. Nassau, St. Johns, Clay, Butler, etc.).
Many of the organizations will need to vet the individual for proof of service (i.e. DD Form 214, VA ID, Military ID, etc.).
If you need claim assistance, please contact your county Veterans Service Office, using contact information found by clicking

HERE

.
VETERAN OR SERVICEMEMBER IN NEED FORM: